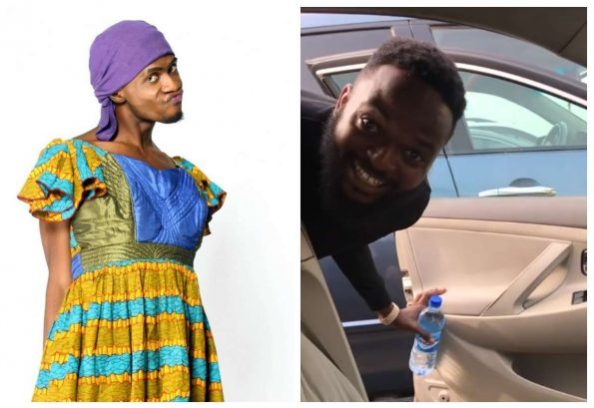 IG Comedian Josh2funny made news a few weeks ago when he took to IG to show a video of him gifting his friend and partner Bellokreb a car.
Speaking to Sunday Scoop about the act which many term to be PR stunt, he said;
"It is very normal for people to think that my gesture was a publicity stunt because of the type of industry that we're in. When I bought my first car, I did not post anything about it online neither did I do that for my second car.
I just wanted to appreciate my friend for his loyalty. We have been together now for over 10 years. We met at the Mountain of Fire church branch at Mushin, Lagos; we were both in the drama group. At a time when people in the group went on with their lives, we stuck together. From there, we both joined a dance group.
However, at a time, Kreb had an accident that resulted in a dislocation; so, he could not dance again. I then left the group because I was actually there because of him. I also used to be a music producer and we worked together.
I had a studio in my parent's home then and we always did things together. Many times, we would go around Lagos looking for one opportunity or the other. He has always been very loyal to me and it is not out of place for me to appreciate him."