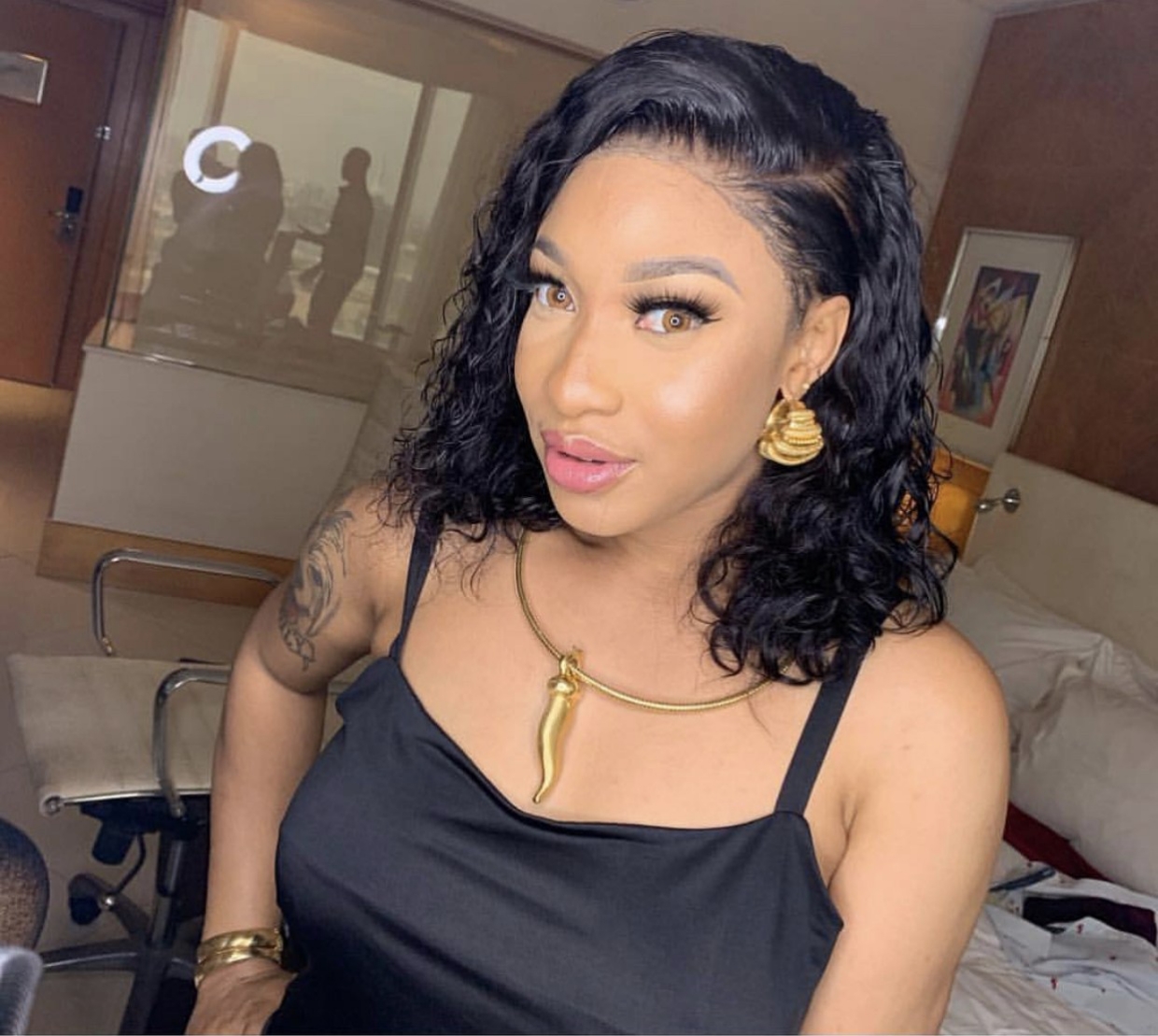 Actress Tonto Dikeh has fires back at a blackmailer who claims to be in possession of her nude photos.
She shared a screenshot of the blackmailer's message and dared the said person to release them.
She wrote
THESE ONES ARE STILL LEARNING,IF I GIVE YOU GUYS A DIRTY SLAP YOU WILL RELEASE MY NUDES TODAY..
How dare you have my nudes and decide to release it at weekend,Do you know how much I have spent on my body so far..

Don't play with me ,RELEASE THE SHIT LETS MAKE MONEY..

I WANNA BLOW SO DONT LET ME DROP IT BEFORE YOU LAD!!
#securingthebag2019
#PS:- if you release a photo shopped picture of me,I WILL SHOOT YOU IN THE HEAD AND GO TO JAIL,I will hunt you down and do really bad things to everyone you Love..
DARE ME DARE ME DARE ME DARE ME @nigerianpolice