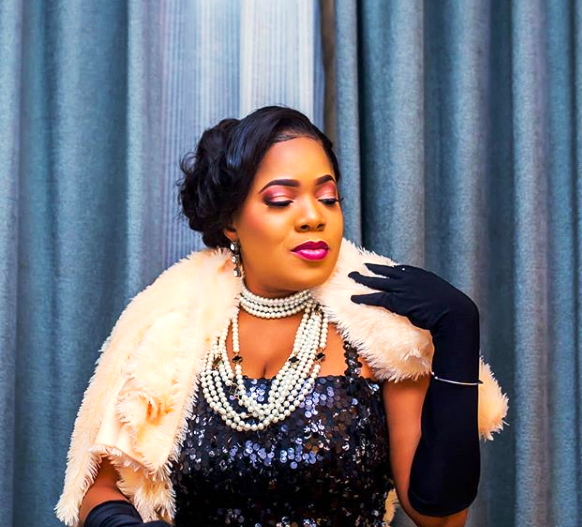 Delectable Actress, Toyin Abraham has reacted to reports that she's about to marry a fellow colleague, an actor.
Toyin in a post has declared that there's no element of truth in it, as she's currently focused on her work.p
She took to her page, to write:
"I am Not About to Get Married to Any Fellow Actor" – Toyin Abraham "It has come to my attention reports from some quarters saying that I am about to get married to a fellow actor. This assertion, insinuation and report is false and fallacious. I have respect for actors but I am not about to get married to anyone who is an actor.
I have been busy with my work as an actor, working tirelessly on my TV, my lip stick launch and other businesses.
The only relationship I have with any man in the industry is purely professional and it is high time we stop insinuating and spreading false rumours when we see two colleagues of opposite sex working together. That is what the job entails and I expect that people should be smarter than this.
If and when I am ready to walk down the aisle, you will not be hearing it from the rumour mongers, gossip magazine that are no longer in the city and people hell bent on cooking up imaginative stories about me. You will be hearing it from me directly.
I reiterate that I am not about to get married to ANY fellow actor." Signed: Toyin Abraham
#TOYINTITANS