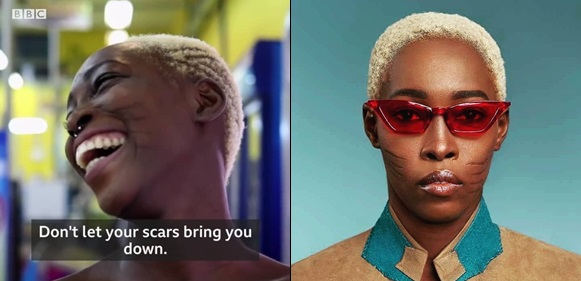 Adetutu Aka Nigerian model with Tribal Marks was recently featured on BBC Africa. BBC reports that Nigerian face model Adetutu Alabi  is using social media to build awareness and change the tale of people with tribal marking in Africa. Adetutu, who was recently followed on social media by Rihanna, started a campaign called #tribalmarkschallenge. She is a campaigner of ban on facial scarring in Africa and wants permission to be sought before it is carried out.
She spoke to BBC Africa saying:
"My name is Adetutu, A single mum, face model with tribal marks, Oh, and Rihanna followed me on Instagram, people were telling me 'Rihanna follows you as well' I said no, show me, prove it', I've always been a fan of Rihanna, I did a photoshoot I just posted it on my social media handles, Nigerians and other countries took it up until she followed me, well I was very happy… " Adetutu told BBC.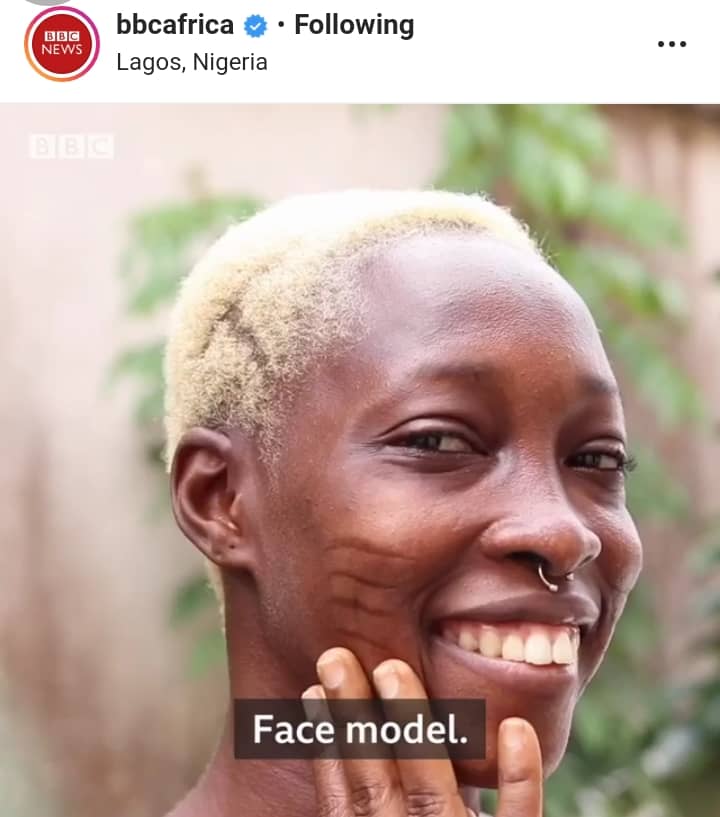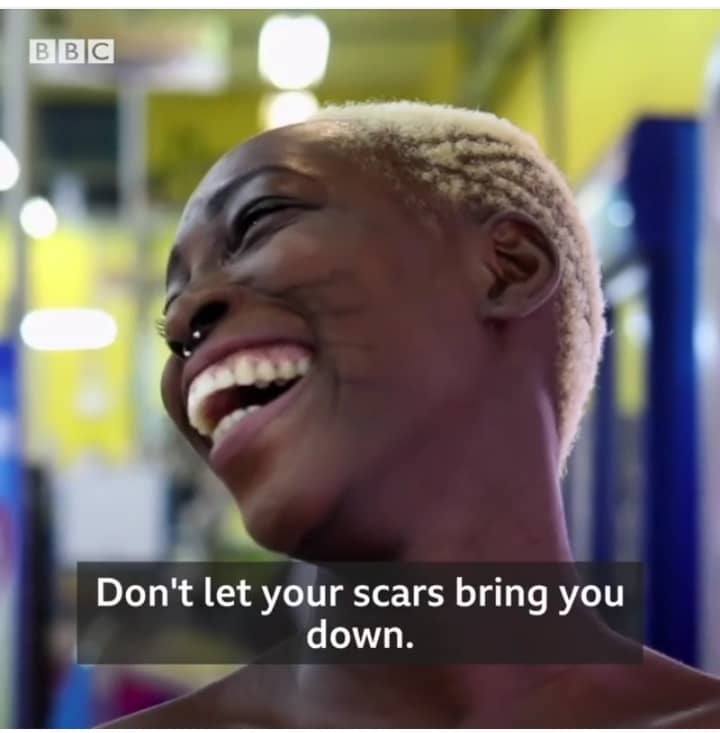 Watch video