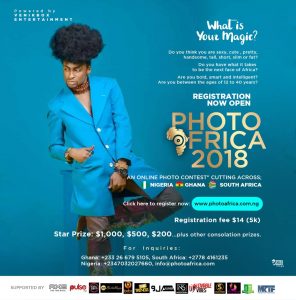 With the current growth of promotions and recognition of individual uniqueness and cultural tolerance, there has been a spike in the emergence of body conscious arts where the image of individuals as reflected in their culture has gained momentum in the main stream media, fashion and lifestyle. Not only has the beautiful image of body conscious art gained global acceptance, the technological advancement in arts for cultural integration and racial acceptance has hhad triumphs.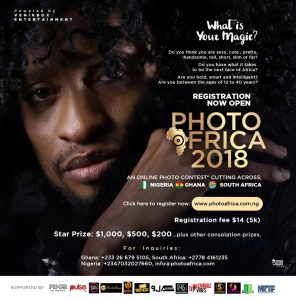 Information technology and the mass media have been lucrative avenues which have been used to explore this concept. The inventions of applications (both for computer and mobile phones) to help transfer images globally have been commendable. These social networks have become avenues for the meeting of minds, bridging of racial boundaries and the promotion of the communal coexistence.
WHAT IS PHOTO AFRICA?
Photo Africa is an Online Photo Contest. It is deemed to be for both male and female, on a set that showcase beauty, glamour, style and culture. In its all-encompassing essence, Photo Africa sets a presidium as the first PHOTO CONTEST which has not been made for only professionals or the virtuosos in the fashion and modeling industry. It welcomes participants from all walks of life as its aim is to deem the objectification of beauty to racial identities and standards and on the long run strives to restore the fluidity in the appreciation of beauty. Also, the shaming of body sizes on the altar of mediocre social standards is highly deflated in Photo Africa.
Photo Africa welcomes all body sizes and shapes; from the plus size to the petite and other environmentally inspired concepts of beauty. With its sole aim being to promote multiculturalism among nations, Photo Africa on its first launch has taken frame in three African countries in order to accommodate a mixed context.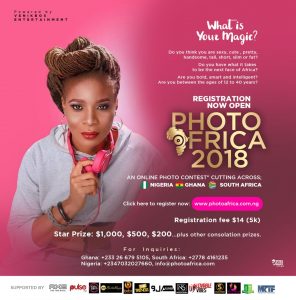 Are you black or white, sexy, cute, pretty, handsome, tall or short, slim or plus size?
Do you have what it takes to take it to the next level in AFRICA?
Are you bold, smart, elegant, eligible and intelligent?
ARE YOU BETWEEN THE AGES OF 12 TO 40 YEARS?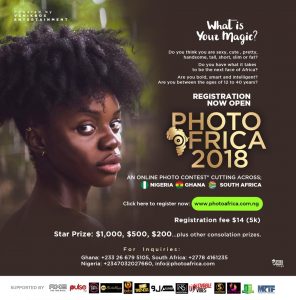 WHAT IS YOUR MAGIC? ONLINE PHOTO CONTEST "PHOTO AFRICA 2018"
REGISTRATION NOW OPEN
WIN BIG WITH PHOTO AFRICA 2018
1st Prize: $1,000
2nd Prize: $500
3rd Prize: $200
…And other consolation prizes.
ELIGIBLE COUNTRIES
NIGERIA
GHANA
SOUTH AFRICA
TO REGISTER Visit www.photoafrica.com.ng
REGISTRATION FEE: 14 US DOLLARS (5,000 NAIRA)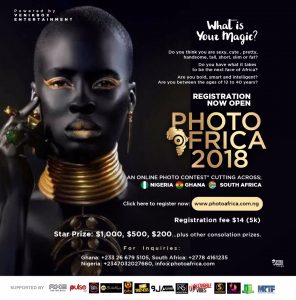 For Inquiries, Sponsorship and Partnership;
Nigeria: +2347032027660, +234 818 390 1470.
Ghana: +233 55 274 7340, +233 26 679 5105.
South Africa: +27 78 416 1235