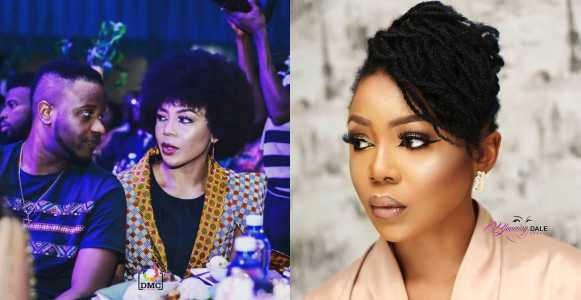 Following a recent brouhaha they had recently on Instagram, Big Brother Naija stars, Ifu Ennada and Dee-One  still seem to be at each other's throats as the former has outed the comedian again.
The cosmetologist who warned the comedian to keep her name off his mouth as he has refused to pick his calls nor reply her text messages, added that their face-off might be linked to not sending a video Dee-One requested for.
She wrote,
Dear @comediandeeone as I write this I'm short of words. You took a clear subtle joke and turned it into a Disaster Trigger. I thought we were supposed to be friends off social media…
—
—
I have called you on the phone to know the precise cause of your afflictions, but you've refused to take any of my calls or reply your messages. —
—
Is this because I haven't sent the video you asked me to record for you? Are you really mad at me for this or is there something I'm missing here? —
—
Now you've resorted to more name callings on your page. The last thing I want to do is get in the mud with a pig, so I'm going to say this and not revisit this issue –
—
— "Dee One, keep my name out of your mouth and sentences. You might have time for frivolities, but I have a business to run and a brand to build. You're clearly a comedian whose a failure at recognising the simplest joke and I can't help deliver you from this burden."
Well, ouch! Our arms are folded as we await a response from the comedian.