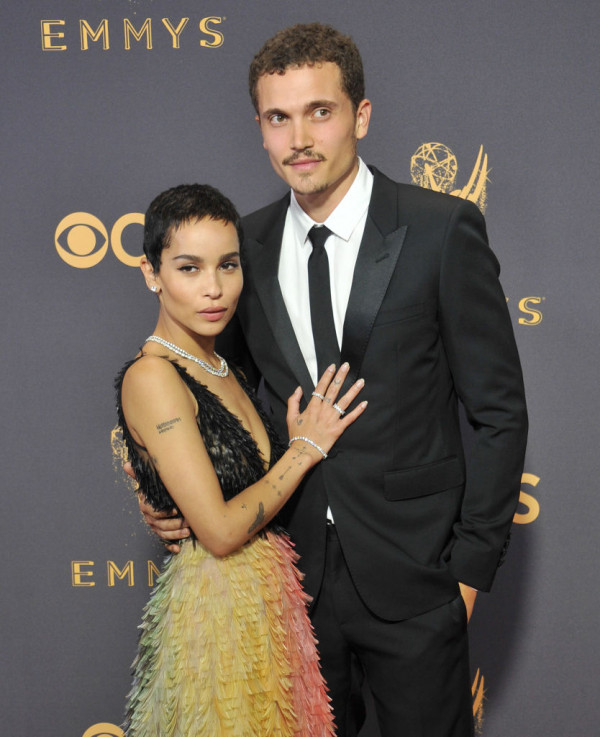 29-year-old actress Zoe Kravitz is engaged!
She revealed this in a Rolling Stone cover story, saying it casually: "Oh yeah, I'm engaged," after the reporter spotted her ring.
"I haven't told anyone yet — I mean, I haven't told the world. I wanted to keep it private," she continued.
Describing the proposal, she shared that she was in sweatpants and maybe even a little drunk when her fiance, actor Karl Glusman, popped the question.
I was in sweatpants. I think I was a little drunk. I could feel his heart beating so fast — I was like, 'Baby, are you OK?' I was actually worried about him! I love that it wasn't this elaborate plan in Paris. It was at home, in sweatpants.
The two made their relationship public in October 2016 when they were spotted getting cozy at a concert.
Karl gushed about Zoe Kravitz's Rolling Stone cover on his Instagram, writing:
My Love, my hero, best friend and greatest inspiration. You're so f*cking cool @zoeisabellakravitz . Still pinching myself daily… THAT'S MY LADY!!! 
https://www.instagram.com/p/BphFkNxgVCP-85