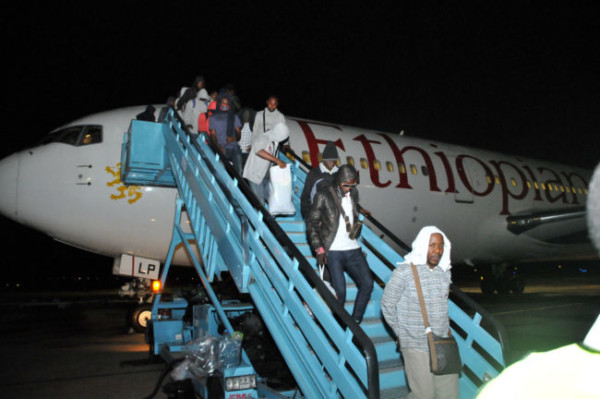 It had been reported that hundreds of Nigerians who went to see the 2018 World Cup in Russia were stranded in the country.
Individual stories had revealed that travel agents had scammed them into buying fake tickets, or cancelling return tickets while they were in the air.
The stranded Nigerians had called on the government to help secure their return into the country.
According to NAN, 154 of the stranded people have arrived in the Nnamdi Azikwe International Airport, Abuja.
They arrived on Friday with the Minister of Foreign Affairs, Geoffrey Onyeama, there to receive them.
Onyeama told newsmen that President Muhammadu Buhari had ordered that the stranded football fans be returned to the country at the expense of the government.