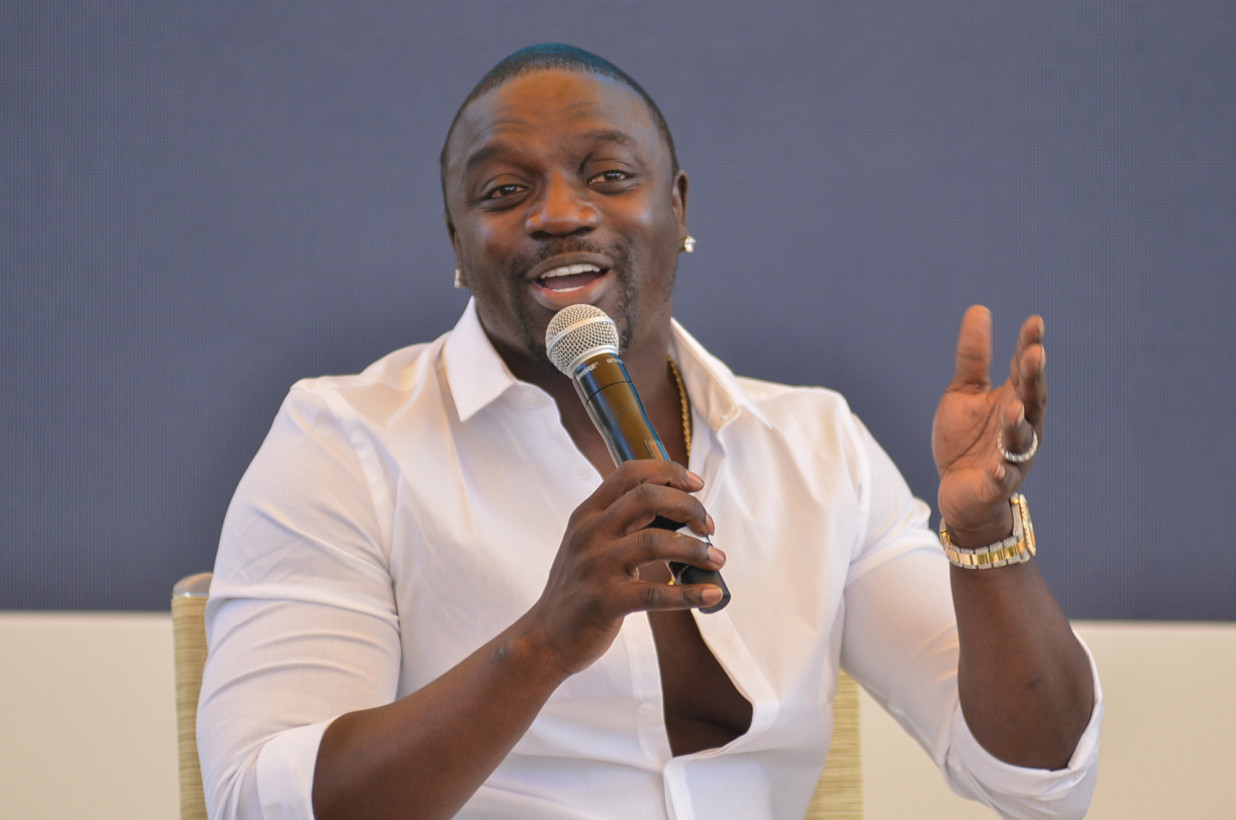 Akon is thinking about running for president in 2020 to take on Donald Trump.
"I've been thinking about running for 2020 very seriously," he recently told Newsweek. "But I didn't want to just do it because I feel like I want to continue doing what I'm doing and hope that builds me enough momentum [for people] to say, 'You know what, if you run we'll support you.'"
The singer-turned-Akoin cryptocurrency founder, 45, explained that Donald Trump and his administration's hardline stance on immigration has left him feeling ill at ease. Although Akon was born in America, he spent much of his early childhood in Senegal, before moving back to New Jersey in elementary school.
"I feel a lot more unsafe," he said. "I feel unempowered. Honestly, I feel it's gonna be a fight. I feel like I should be always prepared for the unexpected. I feel very uncomfortable."
He continued, "And I feel a lot of Americans do; even some white Americans feel that way because they're watching backlash of his decisions. It's not what's happening now, because it's clear it's creating a whole bunch of divide today. But I think tomorrow that impact is going to be so much more devastating."
He also addressed how different things were under former President Barack Obama, saying that he believes things have gotten rapidly worse since Trump took office in January 2017.
"We really came a long way to get people to come together, and look at each other as humans, and work towards a common cause," he told the magazine. "And now it seems like everything that was done is being undone, with gangs and race groups reemerging. It's just horrible."
The quotes continue a line of thinking that extends back to at least the summer. In an interview with Variety, the singer said he felt "personally disappointed" by Trump and criticized him and his administration for a lack of compassion.
Saying that the current situation in America had him considering a run for office, he told the magazine, "I'm running for the presidency if I do it. My target is the bully."