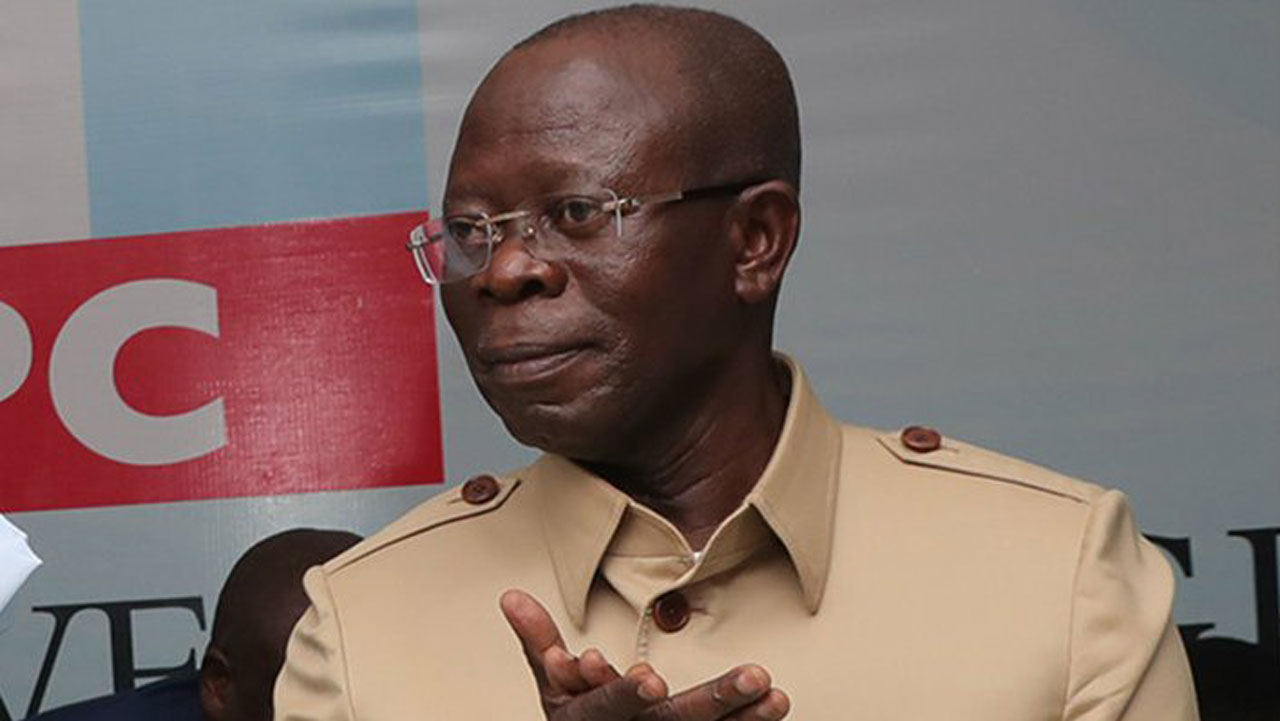 Adams Oshiomhole, the All Progressives Congress (APC) National Chairman has expressed confidence that crisis in the party will be resolved.
He stated this on Friday in Abuja, while briefing newsmen on the state of affairs of the party in Rivers, Ogun and Imo states following issues arising from the party's congresses and governorship primaries.
On Ogun, he said Gov. Ibikunke Amosun, through his "consensus arrangement", announced those he wanted to be in elective positions in the state, including the Governorship, Senate, House of Representative and State House of Assembly.
This, Oshiomhole said, did not go down well with the people of the state whom he said instantly rejected the governor's unilateral imposition of candidates on them.
He said that the party's leadership consequently organised fresh primaries in total compliance with its regulations which produced Mr Dapo Abiodun as the party's Ogun governorship candidate for 2019.
He also said that whatever court order the Ogun state governor was presently parading, would not change the situation as there was an existing superior court order on the matter.
"Gov. Amosun had been coming to Abuja to pressure me to reserve what has been properly done and to accept what is clearly unlawful and undemocratic," he said.
He added that the governor's action amounted to abuse of power, saying that the party's Constitute does not recognise emperors.
"There are no emperors in APC; if anybody tries to make himself as one, it will be an exercise in futility," he said.
On Imo, Oshiomhole maintained that Sen. Hope Uzodinma who emerged from the primaries conducted by the Gulak committee remains the 2019 APC governorship candidate for the state.
The APC national chairman, however, debunked insinuations by Gov. Rochas Okorocha of Imo that he disobeyed court order on the state primaries earlier conducted where his son in-law Uche Nwosu was said to have emerged as the party's 2019 governorship candidate.
"What I have not been able to do for Gov. Okorocha is to assist him with the instrument of APC, even as that will border on abuse of power on my side.
"And I do not have such powers to help him to create Rochas Okorocha political dynasty in Imo state in which he will be the APC Senatorial candidate and his son in-law, Uche Nwosu, the governorship candidate.
"I am convinced that this is where many of my friend governors tend not to understand me.
"If there is conflict between the known interest of the great people of Imo who have reposed confidence in us by voting us to power as they did in 2015, I will resist.
"I will resist every unlawful pressure to undermine the wishes of the good people of Imo and at this stage, the wishes of APC members in Imo who do not want a political dynasty, by the way they have voted," Oshiomhole stressed.