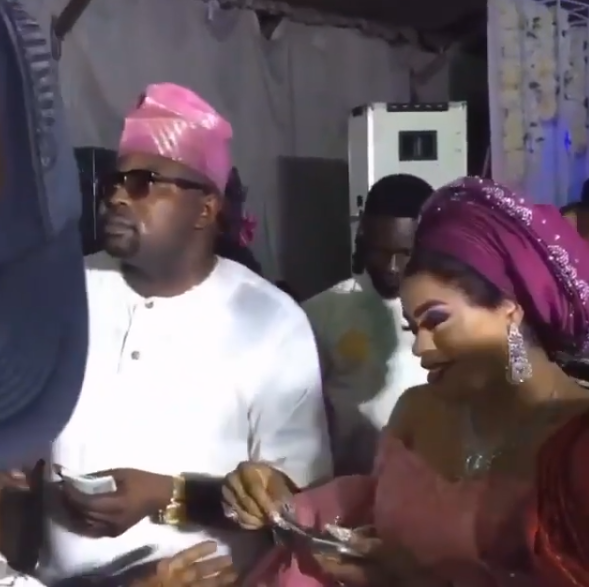 Bobrisky the life of a party and the cross-dresser proved it even further as he attended the wedding of Nollywood actress and skincare expert Abimbola Ogunnowo and her scriptwriter husband, Okiki Afolayan.
Bobrisky was filmed dancing and spraying money at the wedding reception while a singer showered praises on him.
This comes a week after spraying money at parties was declared an offence.
The Bankers Committee warned last week that, mobile courts would be deployed nationwide to try those mishandling the currency.
Central Bank of Nigeria (CBN) spokesman Isaac Okorafor said the police and the Ministry of Justice would be involved in the operation, adding:
"If a celebrant is dancing and you spray him /her, you may go to jail from the party venue because the law enforcement agents will be there, waiting to arrest you.
"It is the duty of law enforcement agencies to catch offenders and take them to court. Our collaboration with the police will intensify as we move to implement the mobile court for offenders."

"If you want to give, put the money in an envelop, and give it the celebrant. Let's know that anybody hawking and writing on the naira will face six months in jail or N50,000 or both."