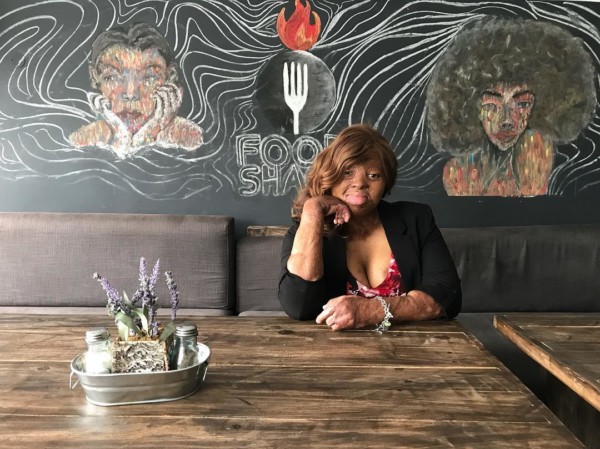 "America's Got Talent" finalist Kechi Okwuchi, like so many of us, would love to do a collaboration with singer Banky W.
Kechi sat with Punch for an interview where she discussed her hopes for the future, her music career, and how immense the platform AGT has given her is.
Banky W isn't the only Nigerian singer Kech would like a collabo with. She said:
Doing a collaboration with Banky W on a song would be awesome. I love his voice and his style of music. I would love to have a chance to sing with him if it would be possible.

I also would fancy a chance to work with the likes of Tiwa Savage, Simi and Waje. If I had an opportunity with them, I would surely take my chance.

I would love to [move to Nigeria for a career in music] because I feel that I would do well if I were in Nigeria. I feel that I would get a lot of support and opportunities. That is not to say I don't enjoy a lot of support here in the US.
She revealed that she's always dreamed of working with the United Nations and becoming a professor. She said:
As a child, I always dreamt of working with the United Nations. I heard most of the people who work there studied economics, so my plan was to study economics also.

But after the plane accident, everything changed. Regardless of what has happened, I still dream of working with the UN.

[Becoming a professor] was actually my plan. I was going to go all the way to do my doctorate. That might still happen but it will depend on a number of things.

For now, all I am trying to do is singing and performing. I believe school is always there and one can always go on to study more.
On just how huge an impact AGT has been on her life, Kechi said:
It has been amazing. Firstly, I have been able to meet with different organisations in the world and due to that exposure; I have been called to perform at different important occasions.

I have been involved with various activities to help others in one way or the other. I have also been getting calls from churches that want me to share my story to serve as an inspiration to others.

The platform has really ushered me into a lot of varieties and I am enjoying it.
Check out the full interview on Punch.