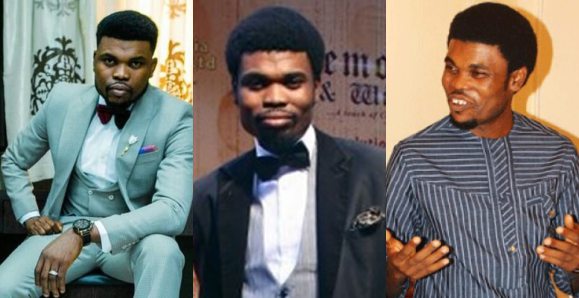 It is no longer news that some Nigerian entertainers have received threats to their lives over the kind of content they produce.
Little wonder popular stand-up comedian, Omobaba wasn't surprised when he received series of threats to his life over some of the jokes he has cracked on stage.
In a chat with Showtime, the humour merchant who also doubles as a musician explained how politicians have threatened him over jokes he once cracked on stage.
He said; "Yes I have been threatened by politicians over the jokes I crack. There was this joke titled 'fine boy' for which I received threat calls and I was seriously warned, which was why I couldn't release the song I made out of it. The song I did on the kidnapped Chibok girls also earned me a lot of threat calls and because of that no radio station played it on air."
Asked if he would continue to crack such jokes that are unacceptable to politicians, he said; "They can stop me on radio, they can't stop me on life performance except they want to arrest me for life. I always tell people to make sure that whatever they are doing there should be something others can learn from. So I don't crack jokes that just make people to laugh, I also tell you my opinion on a particular issue through my jokes. Humor is the fastest way to learn and pass a message. So while I'm joking I'm also telling you the truth."