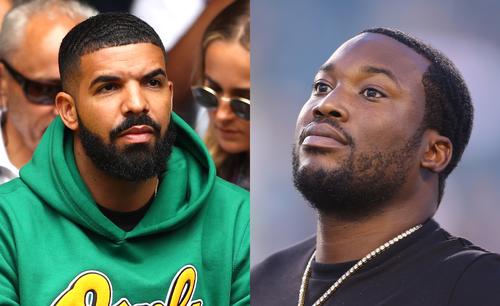 It's litty again. After squashing their beef and uniting on stage in Boston last weekend, Drake once again brought out Meek Mill during his show in Philadelphia on Saturday night (Sept. 15).
The Dreamchasers MC surprised the hometown crowd during the latest stop on Drake and Migos' "Aubrey and the Three Migos Tour" at the Wells Fargo Center.
Drizzy introduced the "king of Philly" and
played hype man as Meek performed his "Dreams and Nightmares" intro before the two hugged it out onstage.
Following their reunion in Boston on Sept. 8, Drake reflected on bringing closure to the feud.
"This really gave me peace of mind tonight, Healing and moving forward created one of the most electric and gratifying moments of my career. @meekmill I'm happy that you are home and that we could find our way back to our joint purpose."