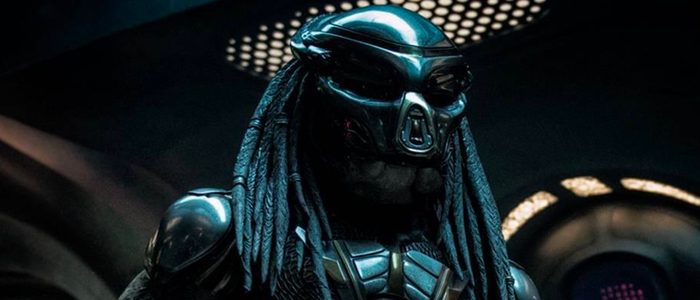 Fox's reboot of The Predator opened up this weekend at the domestic box office with $24 million, locking in at the No. 1 slot after debuting in 4,037 theaters on the homefront, marking the fifth widest release in history for an R-rated title.
While it reeled in enough to sit at the top spot, it's a rather disappointing showing for the $88 million film. Overseas, it only managed to pull in $30.7 million in 72 markets, bringing in $54.7 million globally. Currently, the film has a CinemaScore of C+.
At No. 2, you'll find The Nun, which earned 18.2 million in its second weekend, bringing its gross to just over $85 million while Lionsgate's A Simple Favor , starring Anna Kendrick and Blake Lively, opens up at No. 3 with $16.1 million.