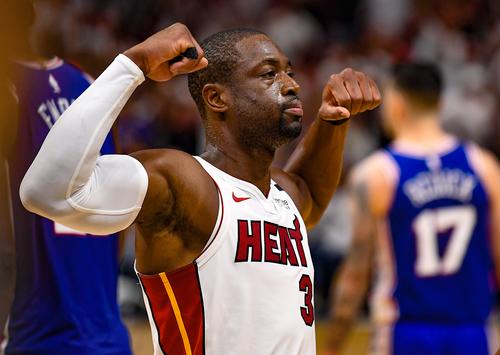 In an emotional and very necessary 10-minute clip, Dwyane Wade announced his intent to return to play for his 16th and final NBA season with the Miami Heat. It was in a video titled "One Last Dance," that the 36-year old vet led us through the journey that ultimatel led to this decision.
Wade is slated to sign a $2.4 million, one-year contract later on this week to seal the deal. Through his career, Dwyane Wade averaged 22.5 points per game, becoming the franchise's all-time leader in points, assists, and steals.
All three of his championship rings came with the team and ending his professional career with the Heat, as he explains in the video, is the only right thing to do.