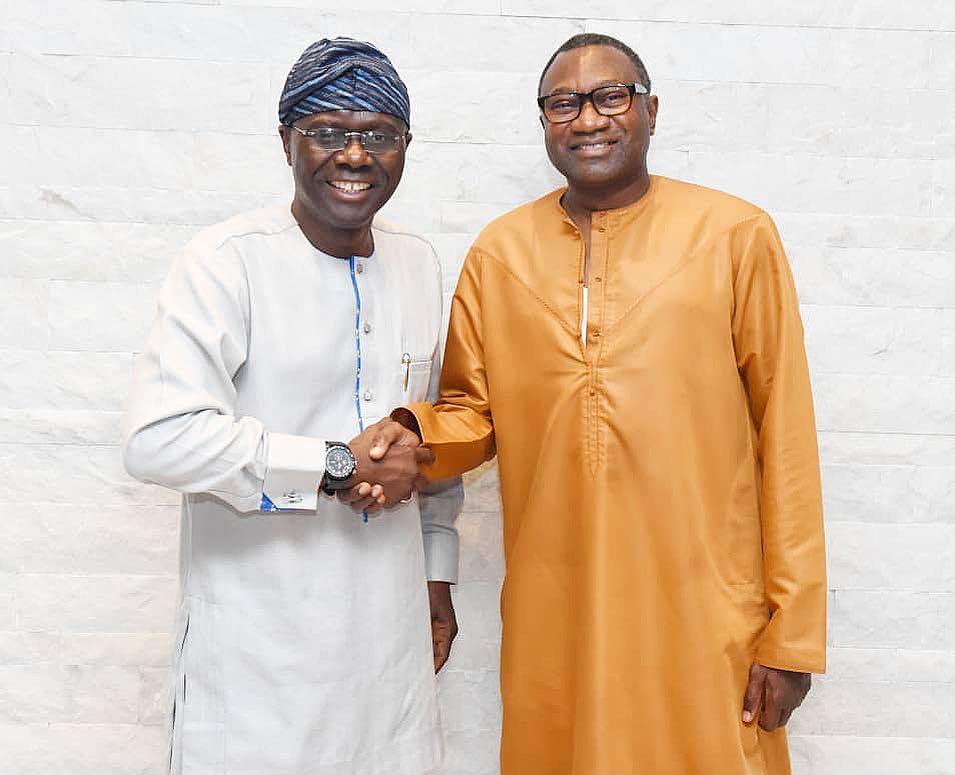 Entrepreneur and chairman of Forte Oil PLC, Femi Otedola hosted the 2019 Lagos State APC Governorship Candidate Babajide Sanwo-Olu for dinner at his residence in Lagos last night.
Femi Otedola shared a photo of the two of them shaking hands as they posed for the photo.
He captioned the image, "Dinner at my residence yesterday evening, with my childhood friend APC Governorship Candidate @JideSanwoOlu. GOVERNOR IN WAITING! … F.Ote#Lagos2019 #NextGovernorofLagos".
This comes after several rumors about Femi Otedola himself being interested in contesting for the seat of the Lagos State Governor. Femi Otedola has repeatedly denied the rumors.