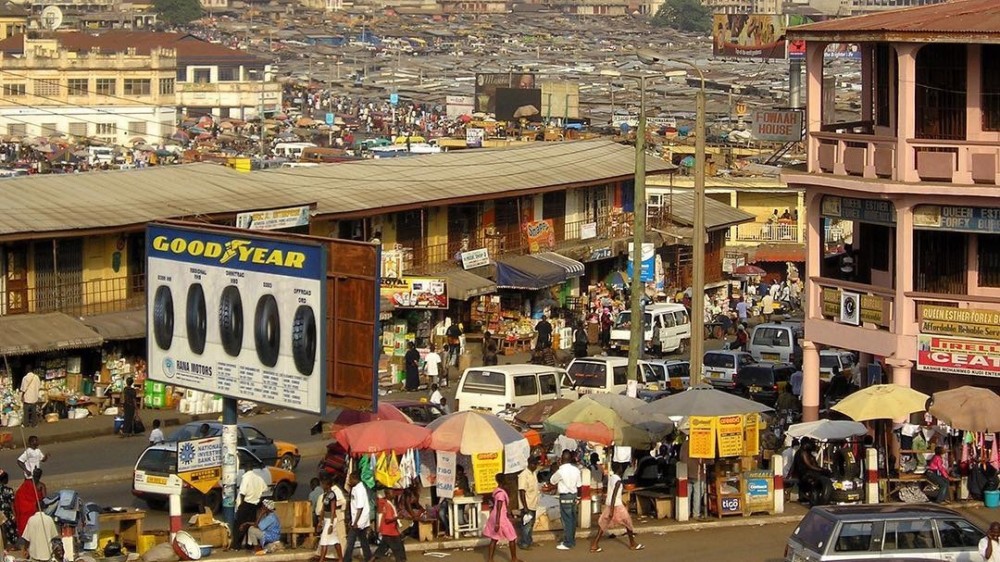 Leaders of Nigerian traders at Ghana's Suame Magazine in Kumasi, Ashanti region of Ghana have cried out following incessant attacks by Ghanaians.
According to Citi News, the attacks began after the Ministry of Trade and Industry ordered all non-Ghanaian traders to leave the markets before the 27th of July, 2018 or face the wrath of the government.
Following the order which was later reversed on grounds of inadequate sensitization, members of the Ghana Union Trader Association (GUTA) have continued to attack Nigerians and forcefully evict them from their shops, a Nigerian retailer said.
In an exclusive interview, an executive member of the Nigerian Retailers Association, Victor Moname revealed to Citi News:
The [Ashanti] Regional [Police] Commander told us that the Nigeria High Commission had called him over the same issue. He said he had sent a police patrol team to Suame Magazine, Kumasi. But when some of our people open their shops, some boys jumped on them again including some of the GUTA executives.
Some of their items got broken because when the boys come and ask you to close your shop, and you refuse, they destroy your things. So that was the reason why when they came to tell us to close the shops, we obliged because they are many. They are up to 50, and you can't identify all of them. They don't even have shops in Magazine."He added that their members had closed their shops for fear of attacks.
The evacuation of foreign retailers, according to the Ministry, was to allow for sensitization and education in the domestic retail trade sector.