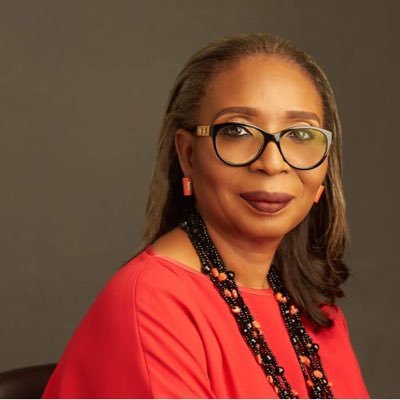 Founder and CEO of The Chair Centre and first female chairman of First Bank, Ibukun Awosika has reacted to a media report published on Sunday.
"I did not grant any such interview" – Ibukun Awosika reacts to Media Report
You get the chance to interview one of the biggest captains of industry, and this is your headline. Shame!
Someone will invent cure for AIDS and they will ask "if the person still makes dinner for his/her spouse". pic.twitter.com/ijlPpi8XYp

— Tola Onayemi (@adetolaov) November 18, 2018
The now deleted interview report, with the headline "Ibukun Awosika: I still kneel for my husband," was not granted, Awosika said in her tweet.
Awosika said:
My attention has been drawn to an interview that was supposedly held with me by a reporter from one of the local dailies in Nigeria. I can confirm to you authoritatively that I did not grant any such interview.
The whole interview was cooked up. It's unimaginable that someone will engage in such unethical practices by cooking up questions and answers as if they actually had an interview with me.