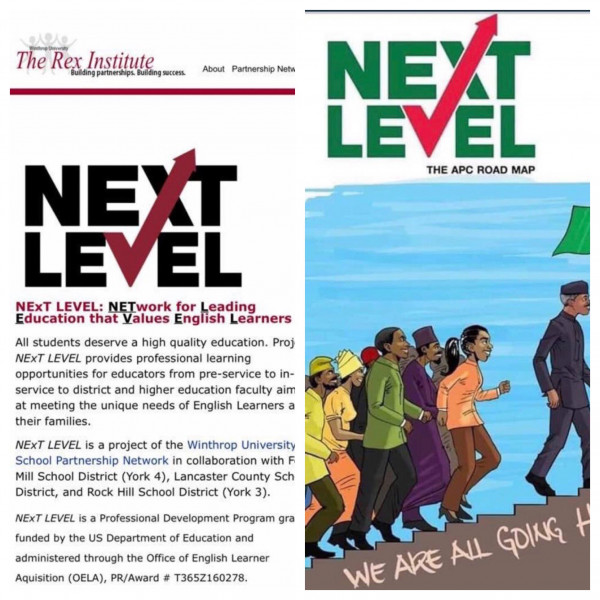 Former presidential spokesperson Reno Omokri has accused the Buhari Campaign Organisation of stealing its Next Level campaign concept from The Rex Institute.
Omokri shared a photo of the campaigns, both of them spotting similar logos, but while the President Muhammadu Buhari campaign logo is in green and red, the Rex Institute logo is in black and red.
Not only do they plagiarise speeches ('I belong to everybody, I belong to nobody'), @MBuhari and @OfficialAPCNg are so intellectually lazy & empty that they plagiarised #NextLevel from The Rex Institute. Can such people take you to any level? Follow @Atiku. The man with the plan! pic.twitter.com/pTOnraV1ui

— Reno Omokri (@renoomokri) November 19, 2018
The Rex Institute page, copyrighted in 2014, features learning opportunities for English Language educators.
The Rex Insititute's Next Level was a project of the Winthrop University-School Partnership Network in collaboration with Fort Mill School District, Lancaster County School District, and Rock Hill School District, and was funded by the US Department of Education.