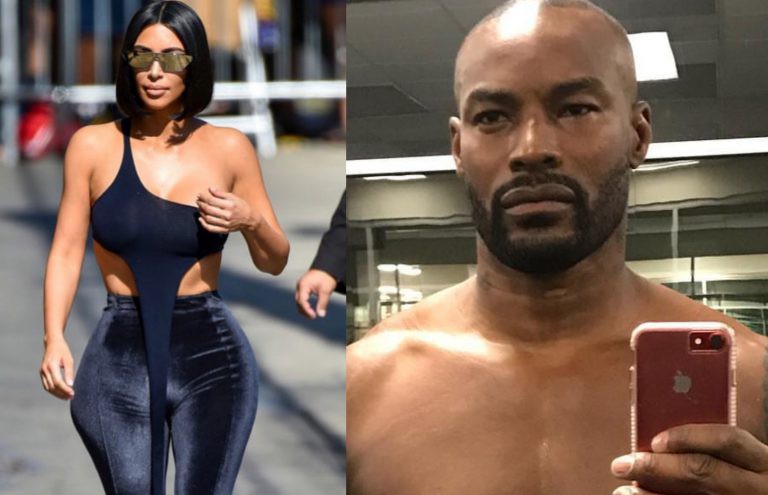 Khloe Kardashian has weighed in on her sister Kim's feud with Tyson Beckford.
The 34-year-old reality TV star said she is disappointed that people seem to be forgetting that it all began when he body shamed the wife of Kanye West.

'I was with her when that was going on,' Khloe told Extra. 'What I hate is that people are saying that she is homophobic for that, but no one is saying that we shouldn't also body shame women.'
'I don't know if people are saying that about him, but I just know people are attacking Kim about being homophobic.
'She is anything but. That's ridiculous.'