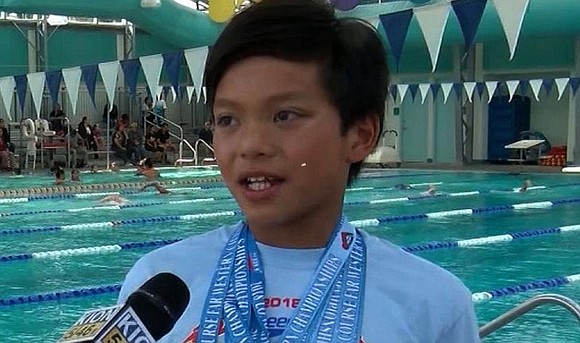 A 10-year-old boy Clark Kent Apuada has surpassed a record set by Olympic gold medalist Michael Phelps in 1995.
Apuada swam at the Far West International Swimming Championship in California, U.S., on Sunday where he swam the 100-meter butterfly to break the record.
He finished the event with a time of 1:09:38 — just barely faster than the time of 1:10:48 Phelps swam 23 years ago at the same meet, the Salinas Aquatic Center announced in a Facebook post.
"Most people just call me Clark, but now, when I beat Michael Phelps' record, they start calling me Superman.
"I reminded myself before the swim meet that if I had positive thoughts, positive things will happen," the boy told CBS News.
Phelps took to twitter to congratulate Apuada.
"Big congrats to #clarkkent for smashing that meet record!!! Keep it up dude!! #dreambig," Phelps wrote.
Apuada also placed first in the six other events he participated in over the weekend, according to CBS News.
He has only been swimming competitively for four years but usually engage himself with martial arts and piano lessons when he is out of the pool.