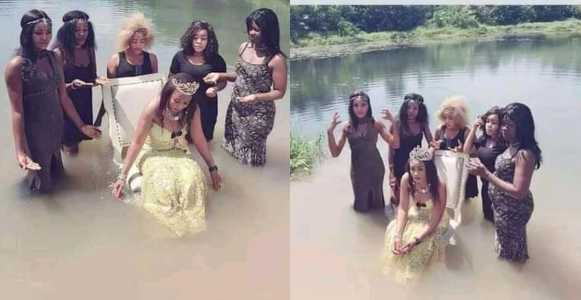 There is currently an outrage on the Internet after five girls were spotted inside a river for there bridal shower photo shoot.
Many online users insinuated that the ladies belong to an occult group which prompted there bizarre behavior.
See the photos below;
A bridal shower is a fun, celebratory occasion that allows the bride's close friends and family members to spend time together before the big day.
It's also a practical opportunity for guests to "shower" the bride-to-be with gifts to help her establish a home with her future spouse.
Bridal showers originated centuries ago during the days of dowries. When women wanted to marry "unsuitable" husbands, their families refused to provide a dowry, so friends of the couple gathered to pitch in and make up for the lack of a dowry by helping them set up their home.
Today, bridal showers are a time to share stories and advice, eat and drink, and pay special attention to the bride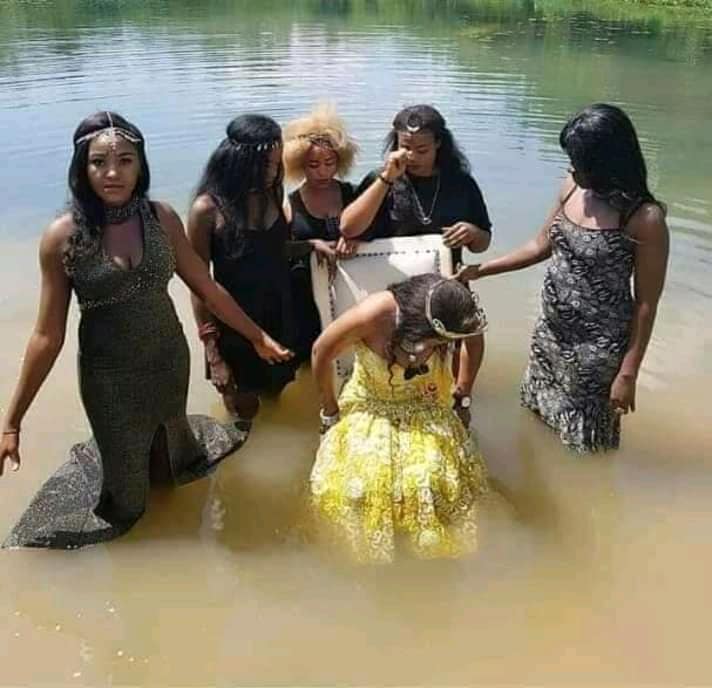 .