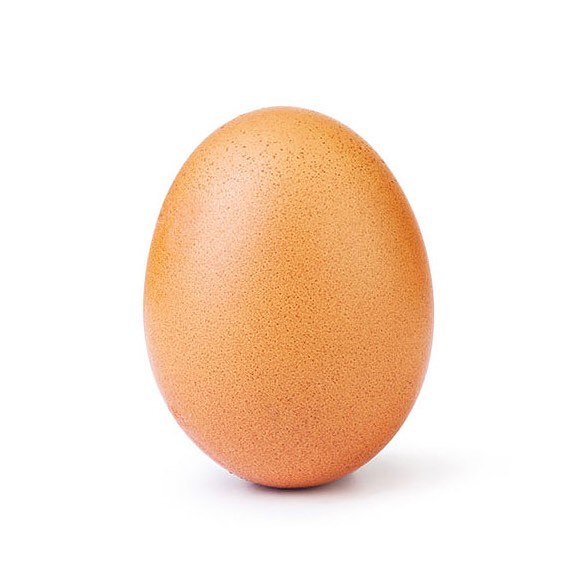 Yup! The most liked picture, ever, on Instagram, is of … an egg.
That's it.
The @world_record_egg account was created on January 4, encouraging everyone to "set a world record together and get the most liked post on Instagram."
The account posted the photo of an unimpressive, perfectly normal egg (do impressive eggs exist?), and asked that people like it to make sure it beat out Kylie Jenner's photo with then-newborn Stormi which has 18 million likes.
The egg currently has over 26 million likes and is still raking up more. Its creator is so excited, sharing on the stories, a thank you note to everyone.