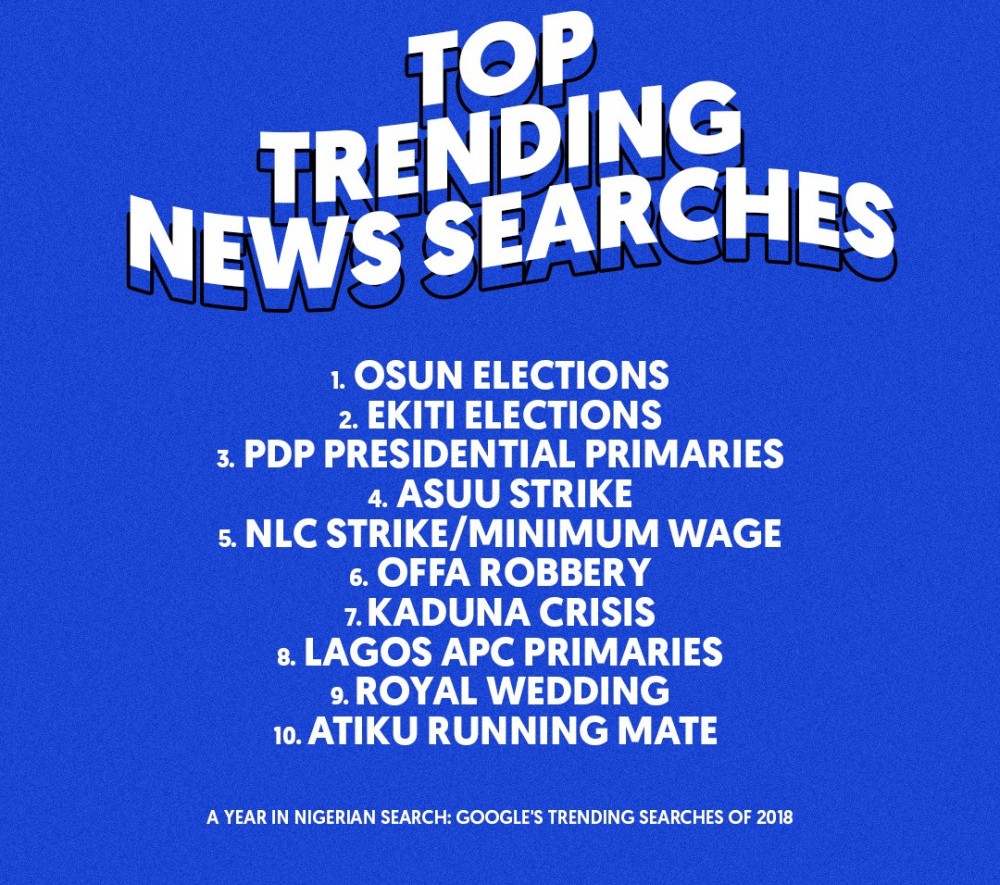 The news this year have been a riot. Elections have kept us glued to our screens — televisions and laptops and phones — as have a royal wedding.
The Offa robbery, too, made headlines, from the robbery itself to the hunt for the suspects. Then there was the battle between organised labour and the government for a new minimum wage.
All of these reflected on Google, our go-to search engine in the country.
Check out the top 10 trending news searches:
Osun election
Ekiti election
PDP Presidential Primaries
ASUU Strike
NLC Strike/Minimum Wage
Offa Robbery
Kaduna Crisis
Lagos APC primaries
Royal Wedding
Atiku Running Mate