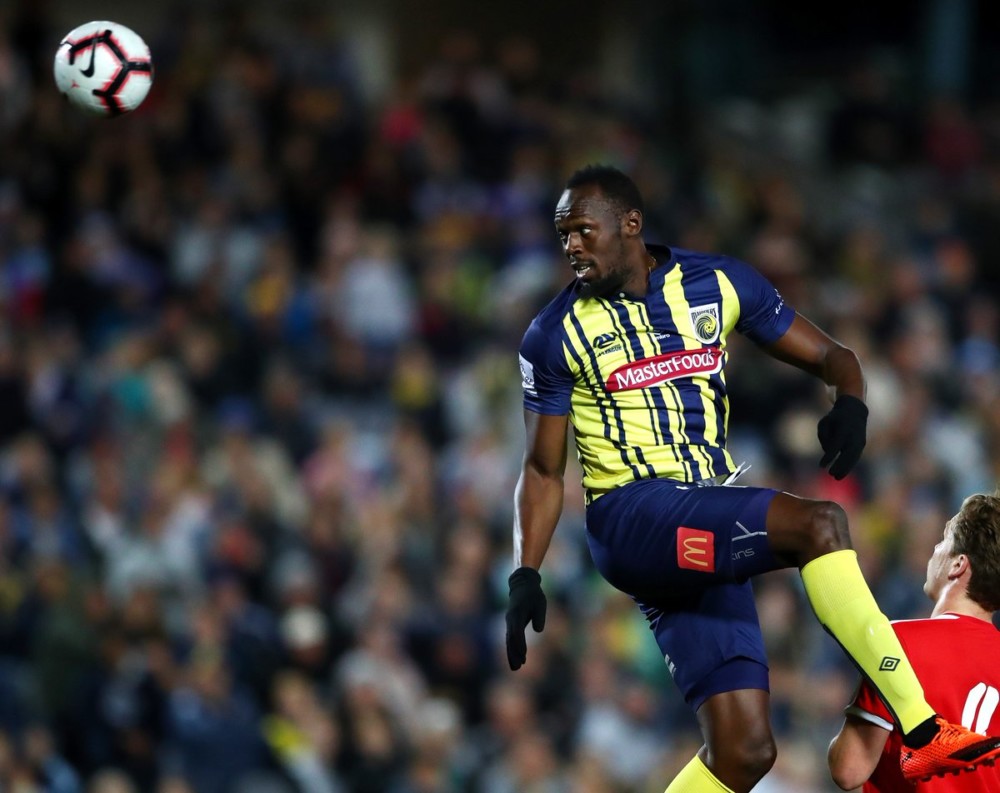 Olympics champion Usain Bolt has announced that he has quit football, UK Express reports.
Bolt, who had an eight-week trial with Australian side Central Coast Mariners which ended last November, said him and the club could not agree a contract afterwards.
"It was fun while it lasted," Bolt, who scored twice in a pre-season friendly for the team, said
"I don't want to say it wasn't dealt with properly, but I think we went about it not the way we should. And you learn your lesson, you live and you learn. It was a good experience. I really enjoyed just being in a team and it was different from track and field and it was fun while it lasted," he added.