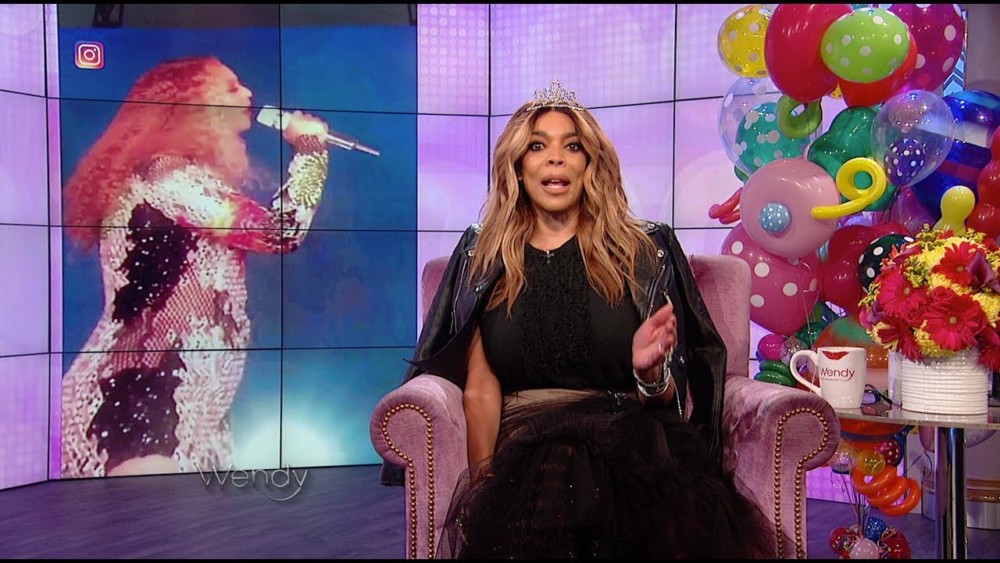 TV host, Wendy Williams has joined the team of online speculators that Beyoncé is pregnant for her 4th child. During the Hot Topicssegment of her show, the media personality shared that she is equally convinced that the award winning songstress is expecting her 4th child with husband JAY-Z.
On Beyoncé's rumored pregnancy and why she's convinced, Wendy who just turned 54 shared "I believe Beyonce is pregnant. Congratulations," while sharing viral  clips of Beyoncé's On The Run II Tour performance where she cradled a visible bump. She also fed her audience with her theory revolving round the Carter 'thing' for the number 4, citing the couple's birthdays, anniversary and more.
See video clip shared on Instagram:
Still on Wendy's Hot Topics, the TV host took jabs at Michelle Williams and her fiance's upcoming reality TV show, terming it Boring. Kim Kardashian was also on her jabbing list as she implied the unspoken competition between Beyoncé and Kim.