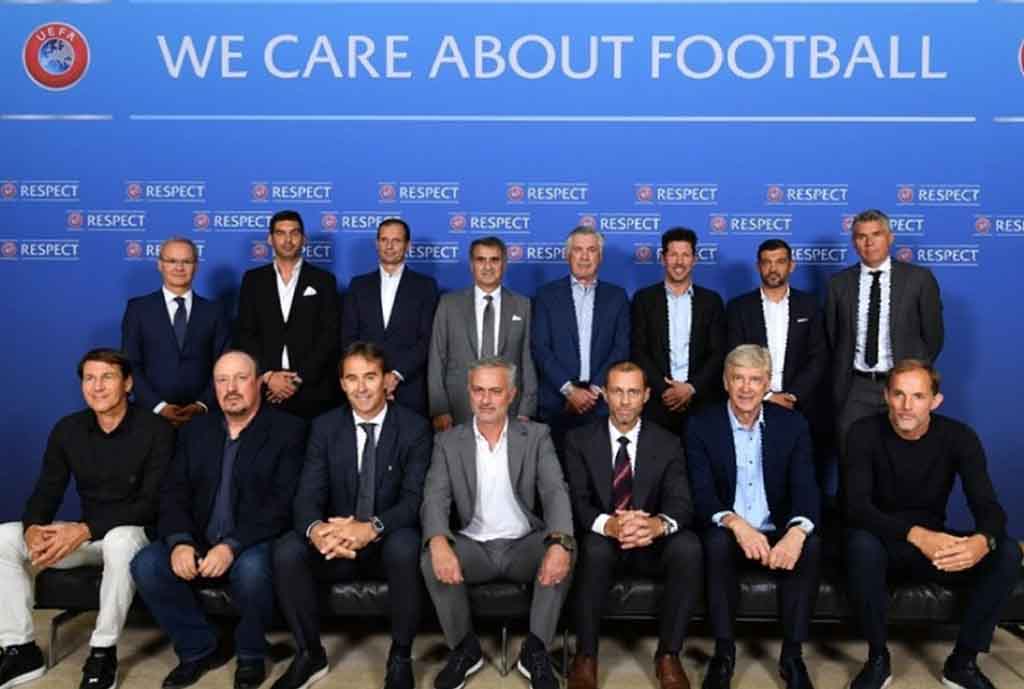 Europe's top managers have called for an end to the away goals rule, which has been used in UEFA's competitions for over 50 years.
They argued at the annual gathering of top coaches in Switzerland, that football has moved on since it was first introduced in the Cup Winners' Cup in 1965.
Manchester United boss, Jose Mourinho and Arsenal's Unai Emery were both in attendance at the summit, along with Napoli's Carlo Ancelotti, PSG boss, Thomas Tuchel, new Real Madrid manager, Julen Lopetegui, Atletico Madrid's Diego Simeone, Juventus coach, Massimiliano Allegri and Emery's Arsenal predecessor, Arsene Wenger.
"The coaches think that scoring goals away is not as difficult as it was in the past.
"They think the rule should be reviewed and that's what we will do," UEFA's deputy general secretary Giorgio Marchetti said according to the UK Mirror.
The rule was initially introduced 53 years ago to prevent the staging of multiple replays when matches were deadlocked.