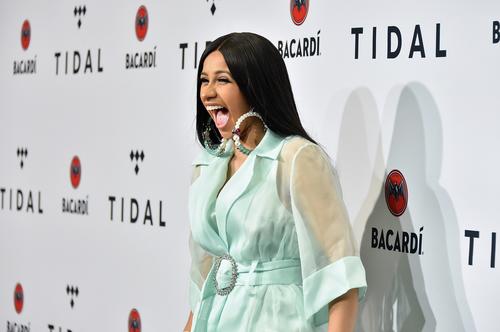 According to a video posted to Cardi's Instagram, she blessed her mother with a new house recently.
Cardi admitted that she wanted to buy her momma a house last year. Unfortunately, the "Bodak Yellow" rapper couldn't spend more than $600,000 in 2017 for a new house, which wouldn't amount to the
lavish crib she had in mind for the woman who brought her life.
A year later though, Cardi has amassed enough of a fortune to drop a mountain of cash on a new crib. Although she hasn't disclosed how much the new house cost, there's little doubt it was priced under a
couple million dollars.
"Stay down till you come up !Its always been a dream to buy my mother a house .Last year i was so thirsty to buy my mom a house but the ones i was interested for her weren't at my price range, I worked and worked and now I'm here !! Thank you everybody who supported me to make my childhood dream come true" wrote Cardi on the Instagram post.
The two-story home looks gorgeous, with TMZ reporting that it comes with a built-in gym, working fireplace, and a magnificent basement.