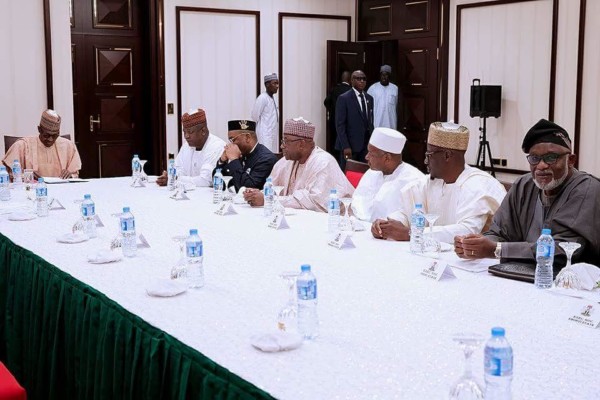 The governors of the 36 Nigerian States have said that it is impossible for states to afford the ₦30,000 minimum wage.
Punch reports that this was said after their emergency meeting of the Nigerian Governors Forum (NGF).
Paying ₦30,000 would bankrupt the states, they said, leading to a collapse.
A fresh committee will be formed, they shared, to meet with President Muhammadu Buhari over the issue.