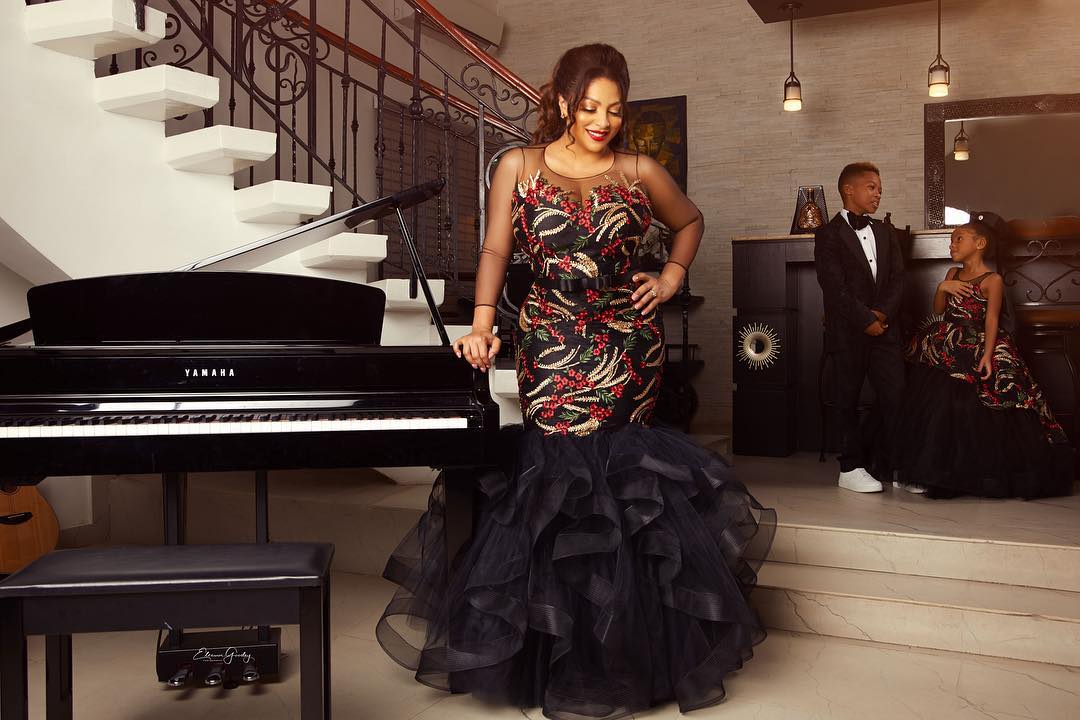 Peter Okoye and his wife Lola Omotayo-Okoye celebrated their fifth wedding anniversary.
The parents to two children – Cameron and Aliona – have been together for sixteen years and earlier today Peter Okoye shared such a sweet message to his wife.
The family has also released some lovely new portraits featuring Lola Omotayo-Okoye, Cameron Okoye and Aliona Okoye.
Check on it!