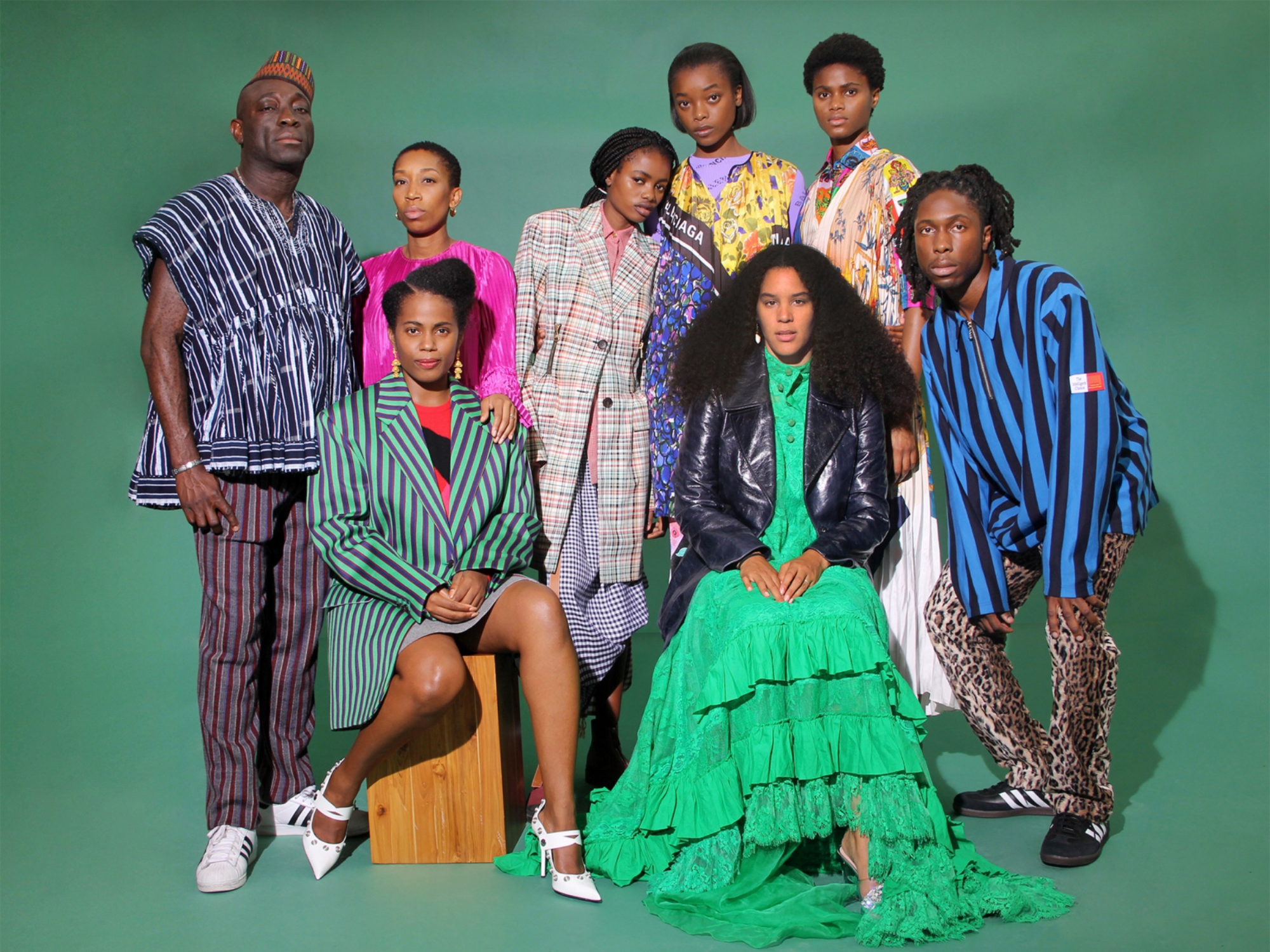 Jidenna, Teju Cole, Adebayo Oke-Lawal Featured In W Magazine's Spotlight On Nigeria
It really is the golden age for creatives in Nigeria.
Nigerian music is played in clubs everywhere in the world, from Davido to Yemi Alade, and so is our art, with Njideka Akunyili-Crosby's work Remain, Thriving recently unveiled at Brixton Station in the UK, and Toyin Ojih Odutola currently exhibiting at the Jack Shainman Gallery in New York (she had a solo exhibition at the Whitney Museum in 2017).
We already know Solange wears Maki Oh, as does Michelle Obama, who also wears Duro Olowu. Daniel Obasi recently worked on a campaign for the global brand Miu Miu.
Akwaeke Emezi, the trans author, recently published their book Freshwater to critical acclaim, and Chike Frankie Edozien's memoir Lives of Great Men recently won the LAMBDA Award for Gay Memoir.
Nigerians are everywhere, doing mad impressive things.
It makes sense then that W Magazine decided to shine the spotlight on Nigerian creatives, highlighting the work they've been doing and the strides they've been making.
Featured are most of the names here, as well as Orange Culture's Adebayo Oke-Lawal, Jidenna, Teju Cole, Deberechi, Jimmy Ayeni, Ola Badiru, and Anthony Oye.